Earnest Student Loan Refinance Review
Student Loan Refinancing
The bottom line:
Earnest is another private student loan lender that you might want to consider for refinancing your student loan debt. This lender is highly flexible, making it especially great for those looking to fast-track their debt repayment and pay off their student loans more quickly as well as those that might need extra time to make payments. Earnest does offer Parent PLUS refinancing as well.
Pros
High maximum loan size ($500,000)
Multiple types of repayment assistance for borrowers facing financial hardship
Can refinance while still enrolled in school
No origination, application or prepayment fees
Cons
No option for having a cosigner
Loans not available in Delaware, Kentucky or Nevada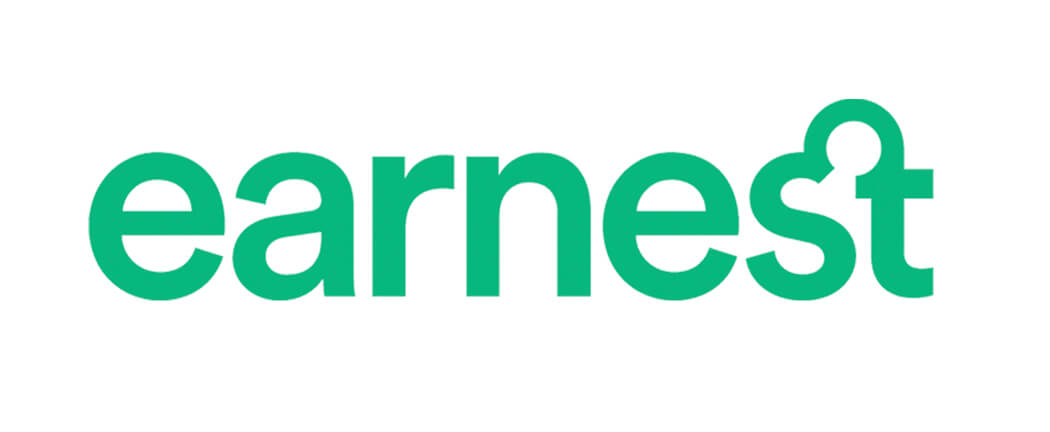 Fixed APR
i
x
While Savingforcollege.com strives to keep the information up to date, the lender rates, terms and other information are subject to change at any time.
2.50% - 5.79%
Variable APR
i
x
While Savingforcollege.com strives to keep the information up to date, the lender rates, terms and other information are subject to change at any time.
1.88% - 5.64%
Repayment Terms
5 years
,
10 years
,
15 years
,
20 years
Important Information
Rewards: 0.25% interest rate reduction with autopay
Eligibility: Cannot apply with cosigner
Flexibility: Multiple options for repayment plans and hardship assistance
Overall Limits: $500,000 (maximum)
Other Loans that Earnest Offers:
Wondering how much that loan is going to cost you? Check out our free Loan Calculator!
Input your loan terms and we'll tell you how much you can expect to pay monthly and in total
Full Review
If you refinance your student loans with Earnest, you have the option of skipping one of your payments every 12 months without being penalized (though your monthly payment and total loan amount will be adjusted and increase after). Earnest offers the option to defer your payments as well. Even further, you have the ability to customize your payment due dates when you borrow with Earnest. And if you're still struggling to make your payments, you can have them reduced or paused through forbearance of up to 12 months. For these reasons, Earnest is one of the most flexible lenders offering student loan refinancing.
If you don't have the income and credit scores (650+) to qualify to refinance on your own, you're out of luck: this lender does not offer the option of applying with a cosigner at this time. But if you do qualify, you'll have access to very competitive interest rates. Choose from 5, 10, 15 and 20-year repayment terms. To be eligible to borrow, you need to either be a college graduate or be an enrolled student who is less than one semester away from graduating.
You must refinance at least $5,000 in student loan debt or $10,000 if you are a California resident. You can borrow up to $500,000. Earnest is known for moving quickly through loan applications and telling you what your interest rate will be in a matter of minutes. They also have great customer service, though there are no evening or weekend call hours.
Earnest - Private Student Loan Details
Interest Rates, Fees and Terms
Credit Check: Soft for Rate Check, Hard for Application
Repayment Terms: 5 years, 10 years, 15 years, 20 years
Minimum Borrowing Limit: $5,000
Aggregate Borrowing Limit: $500,000
Application Fee: None
Origination Fee: None
Prepayment Penalty: None
Late Fee: None
Minimum Credit Score: 650
Minimum Anual Income: Not specified by lender
Citizenship Restriction: Available to Citizens, Permanent Residents, DACA students, and International Students with a credit-worthy Citizen or Permanent Resident cosigner
List of States where Loan is Not Available: DE, KY, NV
Approved Schools Include: Title IV
Maximum Deferment Period: 36 months
Maximum Forbearance Period: 12 months
Cosigner Release Option: Not specified by lender
Death Discharge: Yes
Disability Discharge: Yes
US-Based Call Center: Yes
Hours of Operation (in addition to weekdays): No Evenings or Weekends
Application Timeline: Rate estimate in 2 mintues
Scholarship Search Tool: None
Sponsors a Scholarship: Yes
Job and Career Assistance: Yes
Financial Literacy Training: Yes
How does this loan compare?
Rates from (APR)

i

x

While Savingforcollege.com strives to keep the information up to date, the lender rates, terms and other information are subject to change at any time.

Loan repayment terms (Years)

5 years

,

10 years

,

15 years

,

20 years

5 years

,

7 years

,

10 years

,

15 years

,

20 years

5 years to 20 years

Cosigner release?
Not specified
Yes, after 12 months on-time payments
None