Commonbond Student Loan Refinance Review
Refinance
The bottom line:
Generally one of the best student loan refinance companies out there, CommonBond shines for its repayment flexibility and range of options. On top of offering perks such as tutoring and a referral program, this lender simply has great interest rates that are hard to beat. If you are a student or parent borrower living in any state other than Mississippi or Nevada, you should consider choosing CommonBond to refinance your loans, making sure to look into the Hybrid Loan if you want the best of both fixed and variable interest rates.
Pros
● Cosigner release available
● Flexible repayment options
● Parent PLUS loans qualify for refinancing
● 0.25% interest rate reduction with autopay
● Referral program
● Multiple types of repayment assistance for borrowers facing financial hardship
● No origination, application or prepayment fees
Cons
● Late fees
● Loans not available in Mississippi or Nevada
● Long cosigner release period required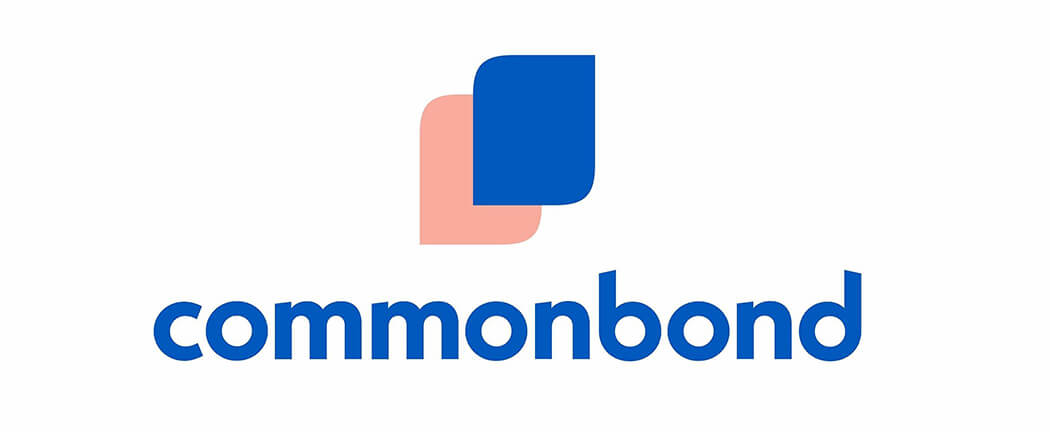 Fixed APR
i
x
While Savingforcollege.com strives to keep the information up to date, the lender rates, terms and other information are subject to change at any time.
2.59% - 6.74%
Variable APR
i
x
While Savingforcollege.com strives to keep the information up to date, the lender rates, terms and other information are subject to change at any time.
2.49% - 6.84%
Repayment Terms
5 years
,
7 years
,
10 years
,
15 years
,
20 years
Important Information
Repayment Options: 5, 7, 10, 15 and 20-year repayment terms
Important Information:
• Cosigner release available
• 0.25% interest rate reduction with autopay
• Access to tutoring and financial literacy
• Late fees charged
Other Loans that Commonbond Offers:
Wondering how much that loan is going to cost you? Check out our free Loan Calculator!
Input your loan terms and we'll tell you how much you can expect to pay monthly and in total
Full Review
One of many features that makes this lender unique is the hybrid loan option. This allows borrowers to lock into a fixed rate for the first five years of repayment and then a variable-rate loan for the remaining five years (only 10-year Hybrid loans are available). So, if you're not sure whether you'd like the certainty of a fixed rate or the potential for more competitive rates, try a Hybrid Loan for minimal risk. CommonBond requires a credit score of at least 660, which is on the low end for many private lenders. But if you do need a cosigner, they won't be stuck with you for the entire length of your loan, but it will be a while. You can apply for cosigner release after making 36 consecutive on-time payments and achieving creditworthiness.
Temporary financial hardship may qualify some borrowers for forbearance, which can extend up to 24 months. This is a very generous policy compared to others, which typically offer a maximum of just 12 months. Death and disability discharge are offered through this lender.
Refer a friend to refinance their student loans with CommonBond and receive a $200 bonus. There is no limit to how many times you can take advantage of this promotion and you don't even need to be a CommonBond customer to do it. To its borrowers, CommonBond extends free tutoring, financial literacy training and access to a call center with evening availability.
Commonbond - Private Student Loan Details
Interest Rates, Fees and Terms
Credit Check: Soft for Rate Check, Hard for Application
Repayment Terms: 5 years, 7 years, 10 years, 15 years, 20 years
Minimum Borrowing Limit: $2,000
Application Fee: None
Origination Fee: None
Prepayment Penalty: None
Late Fee: Yes
Minimum Credit Score: 660
Minimum Anual Income: Not specified by lender
Citizenship Restriction: Citizens or Residents
List of States where Loan is Not Available: MS, NV
Approved Schools Include: Title IV + Non-Profit
Maximum Deferment Period: 12 months
Maximum Forbearance Period: 24 months
Cosigner Release Option: Yes, after 36 months on-time payments
Disability Discharge: Not specified by lender
US-Based Call Center: Yes
Hours of Operation (in addition to weekdays): Evenings
Application Timeline: 10 minutes to finish application
Scholarship Search Tool: Yes
Sponsors a Scholarship: Yes
Job and Career Assistance: Yes
Financial Literacy Training: Yes
How does this loan compare?
Rates from (APR)

i

x

While Savingforcollege.com strives to keep the information up to date, the lender rates, terms and other information are subject to change at any time.

Loan repayment terms (Years)

5 years

,

7 years

,

10 years

,

15 years

,

20 years

5 years to 20 years

5 years

,

10 years

,

15 years

,

20 years

Cosigner release?
Yes, after 36 months on-time payments
None
Not specified